What is Cysteine ​​Hair Treatment: Pros and Cons of Hair Straightening Treatment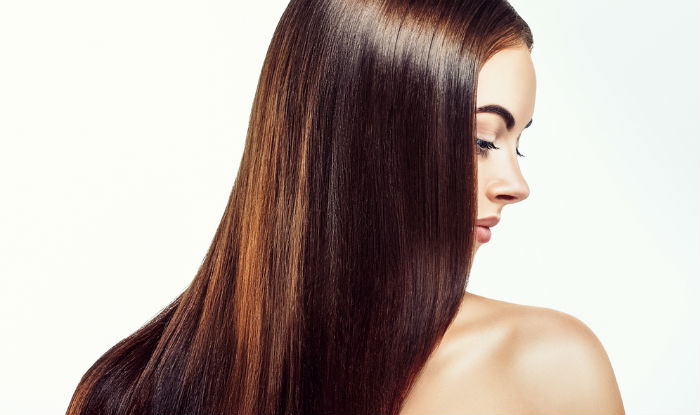 Using straighteners, curlers, and other harsh chemicals can leave your hair dry and weak. Your hair can become frizzy and unmanageable. There are several treatments to make your hair smooth, shiny and healthy and one of them is cysteine ​​hair treatment. The treatment promises to give you shiny, celebrity-like hair. So, read on to know more about cysteine ​​hair treatment. Known as Cysteine ​​Complex and Cysteine ​​Hair Smoothing System, cysteine ​​treatment is one of the latest methods to get straight, straight hair. Cysteine, which is an amino acid, is used in the treatment to strengthen your hair and make it smooth. The treatment will also protect your hair from damage, decrease frizz and add shine. Your hair will be easy to maintain after the treatment. Cysteine ​​treatment reduces curl volume by about 60% on ethnic hair and curl volume by 70% on Caucasian hair. If your hair has had treatment in the past, wait at least two months before doing the cysteine. Also, be sure to use a sulfate-free shampoo after the treatment, as sulfate can cause the effect to fade. This semi-permanent treatment lasts about four to six months, after which the effect slowly wears off. You will not see any difference between treated hair and new hair. Cysteine ​​is considered safe because it does not use formaldehyde. (READ ALSO Top 15 Frequently Asked Hair Questions, Answers!).Also read – Hair care tips: 10 ways to protect your hair from the intense summer heat
Who should get it?
If you have been through various styling and chemical treatments and have rough, dry and dull hair, you should try this hair treatment. Also, those who have frizzy hair or want to have straight hair can opt for this treatment. The treatment adds shine to your hair and strengthens the hair roots. Your hair will become manageable and healthier. Read also – Yoga for hair growth: 3 asanas to prevent hair loss and promote hair growth
What are the stages of treatment?
There are three main stages of treatment. The first step is to wash your hair thoroughly to remove oil and dirt. The hair is allowed to dry and rest for about 20 minutes. The next step is to apply Cysteine ​​Complex Smoothing Cream. The stylist usually applies the cream all over the head except the hair roots. Applying the cream to the hair roots can lead to hair loss. Then a plastic film is used to cover your hair. Then he is allowed to rest for about half an hour. The hair is then dried using a flat iron and this is the third step. After the hair is smooth and dry, the hair is again washed with shampoo and conditioner for treated hair. You also get a shampoo, conditioner, and serum, which should be used within the next three to four months. Read also – World Health Day 2022: follow these 5 tips for smooth and nourished hair
What are the precautions to take after a hair treatment with cysteine?
It is advisable not to bathe during the first days following the treatment. Frequent hair washing will also wash out the treatment, so only wash your hair three times a week. Also be sure to color your hair before the treatment. Also, do not oil your hair regularly as this can lessen the effect of the treatment.(READ ALSO Is beer really good for hair? Here's how to wash your hair with beer!).
Advantages and disadvantages
Cysteine ​​is said to be safer than keratin treatment and it can even be used on pregnant women (after consulting the doctor). The treatment is considered better than keratins and other hair treatments. The new hair will not be curled, so there will be no difference between the treated hair and the new hair.
However, it is more expensive than other hair treatments. The price depends on the length of your hair. You will also have to spend money on shampoo, conditioner and serum as your regular hair products are not recommended after the treatment. In addition, the effect of the treatment lasts only three to four months.