Tired of split ends and frizzy hair? Shahnaz Husain offers solutions to recurring hair problems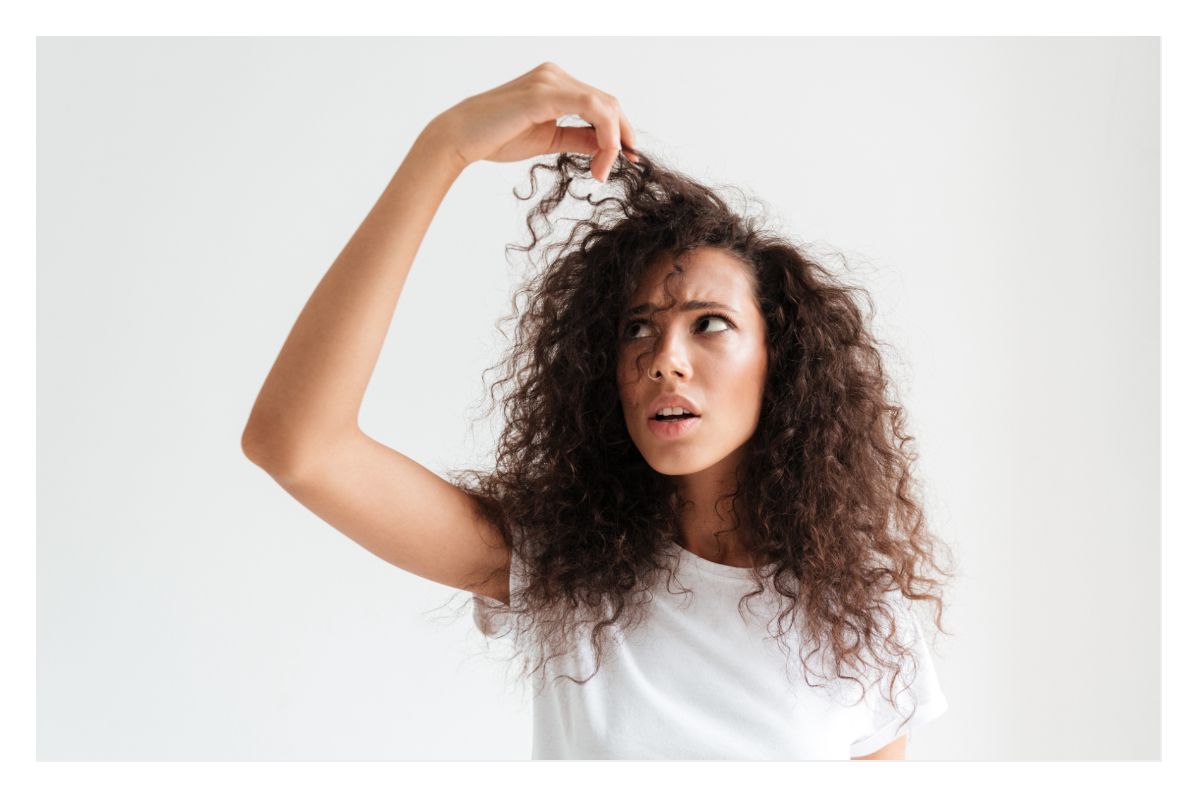 Hair care tips: The best way to repair and treat your hair is to take care of it according to the problems it has. If you are still tired of your spilled ends and dry, rough texture, beauty expert Shahnaz Husain has suggested the best hair care solutions for you. Continue reading!Also Read – Hair Care: What is Hair Dusting and Effective Techniques? Shahnaz Husain explains
FRIZZY HAIR
Take 2 drops of a light carrier oil, such as sunflower oil. Put it on your palms and lightly rub the palms together, so that the oil spreads over both palms. Smooth the palms over the hair. Or, take the ends of the hair in your palms and scrunch them up. Leave the oil on it.
Or mix water with a creamy hair conditioner and put it in a spray bottle. Spray the mixture on the hair. Then comb the hair so that it spreads through the hair.
Or, mix one egg with a tablespoon of mayonnaise and a teaspoon of olive oil. Apply the paste to the hair. Leave on for half an hour and wash the hair.
Beat an egg with a cup of milk. Rub the mixture into the scalp and leave it on for five minutes. Then rinse with water. Do this twice a week.
After shampooing, wrap a towel around your head and let it soak in water. Avoid rubbing.
If you use a hair dryer, use a large round brush. Divide the hair into sections. Pin them up and dry one section at a time. Blow down. Using the hair dryer on the hair can cause more frizz.
SPLIT END
Cut the split ends. Avoid squeezing hair with rubber bands. Avoid using hair dryers and brushes. Use a wide tooth comb.
Twice a week, heat pure coconut oil and apply to hair. Also apply on the ends. Then dip a towel in hot water, wring out the water, and wrap the hot towel around your head, like a turban. Keep it for 5 minutes. Repeat the hot towel wrap 3 or 4 times.
Use a mild herbal shampoo. Use less shampoo and rinse thoroughly with water. After shampooing, apply a creamy conditioner, taking less amount and lightly massaging into hair. Also apply on the ends.
Once a week, mix one egg, one tablespoon of castor oil, the juice of one lemon, and one tablespoon of aloe vera gel. Also apply to hair and ends. Wear a plastic shower cap. Keep for half an hour before washing the hair.
Weekly henna treatments will also help. Add 4 teaspoons of lemon and coffee juice, 2 raw eggs and enough curd to the henna powder, mixing into a thick paste. Apply to hair and wash off after an hour. If you don't want to use egg, add more curd.
Also Read – Best Bridal Hair Care Tips and Wedding Hairstyles by Shahnaz Husain to Kill Your Special Day Also Read – Say Goodbye To Strawberry Legs With These 4 Simple Tips