The 7 Best Products for Frizzy Hair in Humidity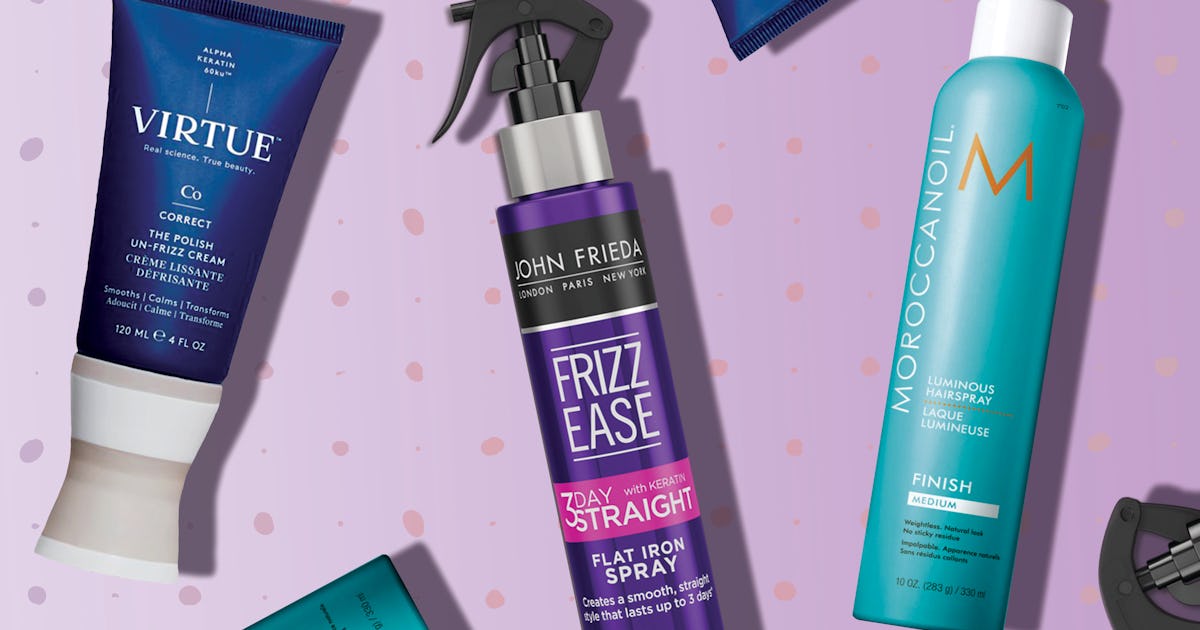 Humidity can be one of hair's biggest enemies, and for good reason. All those water molecules in the humid air disrupt the hydrogen bonds in your hair, leaving you with strands that deviate from their intended style. Besides using one of the best products for frizzy hair in humidity (which I'll cover below), there are a few other tricks you'll want to employ to keep humidity at bay.
More importantly, you'll want to keep your hair as healthy as possible because when it's dry and damaged, it absorbs more moisture from the air, which means more frizz. Besides the obvious, like using heat protectant sprays and regularly applying a deep conditioning hair mask, try to avoid blow-drying your hair or towel-drying it. (which lifts the hair cuticle). Also use a natural bristle brush to keep it smooth.
When it comes to products specifically, there are a number of categories dedicated to fighting frizz. Although each comes with different instructions (oils should be used on wet hair, mid-lengths to ends, and anti-frizz hairsprays on dry hair, etc.), they all have the same end goal: keep your style of choice intact. . For this reason, many of the key ingredients are the same.
Silicone-based products help seal the hair cuticle and create a protective barrier against humidity and pollution, but they can weigh hair down if it's thinner. Another popular ingredient is a protein like keratin, which is found naturally in hair and helps strengthen it. Then, of course, there are the oils. Not only do oils like argan, avocado and coconut help protect hair from humidity, they are also deeply nourishing and can help improve the overall health of your hair with their rich makeup. nutrients.
When the weather gets tough, try one (or more!) options from this list of the best hair products for humidity.