The 5 best serums for frizzy hair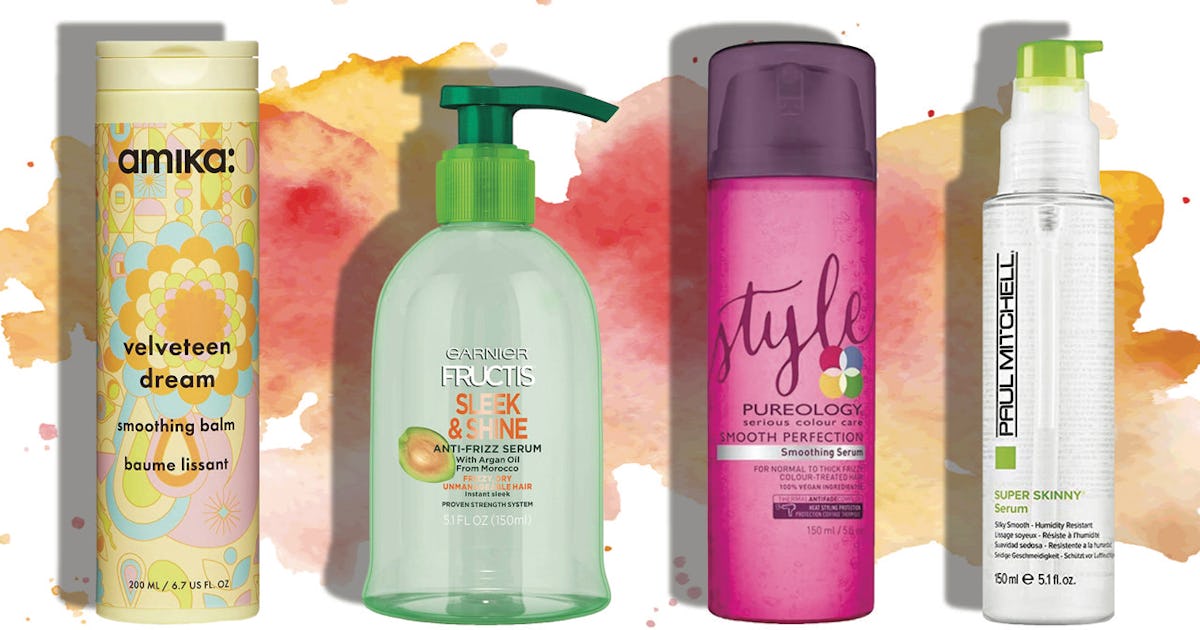 A pump of smoothing hair serum can definitely help you achieve silky, frizz-free hair, if that's a priority for you. But the best serums for frizzy hair don't have to be used just to tame flyaways. And even if you don't have frizz-prone hair or really care about their straightening properties, you can still benefit from the many other great qualities of these serums. For example: all of the serums on this list will hydrate dry hair, give it some shine, and provide protection against hot styling tools, pollution, and other aggressors that can dull strength and shine. Some formulas can actually repair damage at the molecular level, while others can boost color retention in dyed hair.
A word on hair serum best practices: Unless your particular product says otherwise, there's almost no wrong way to use a hair serum. Use on towel-dried hair before blow-drying, or on dry hair before curling or flat-ironing for heat protection. Apply to damp hair (before air-drying or blow-drying, it doesn't matter) to prevent future frizz, or to dry hair to tame existing frizz.
Generally, stylists recommend applying the serum to the ends of your hair, where the cuticle is older and needs moisture and protection the most. Then you can work the product in with your fingers (or a brush, if you're feeling Marcia Brady about it), then touch up near your roots, around your hairline, or anywhere you want a little extra softness. and shine. For best results, apply your serum to freshly washed hair.
With that in mind, any of these hardworking serums will make your hair stronger, safer – and, yes, smoother – with every dollop.