Sweet Almond Oil: Make an All-Natural Hair Serum With These Ingredients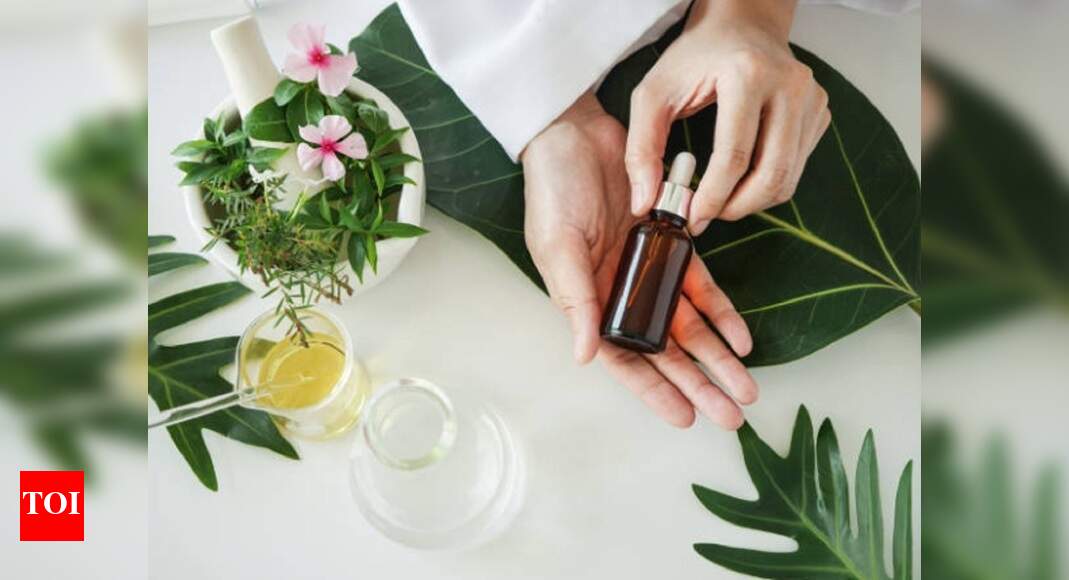 A salon shoot feels like a distant dream right now. Times are really tough and so many of us are battling Covid 19 so the best option is to stay home and take care of yourself. Due to this long confinement and the ongoing pandemic, our hair is suffering the most. Problems like hair fall, hair damage, dryness have become extremely common these days.
In order to tame such hair issues, a good hair serum is a must. Hair serums smooth your hair and reduce hair dryness. It is always recommended to always use a good serum to keep your hair tangle free and healthy. So, if you want a serum that can help you achieve great hair at home, here is a serum that you can easily make at home.
Serum for dry hair, the ingredients you need are:

1) Sweet almond oil is rich in vitamin E, vitamin B-7 and has antibacterial properties. It helps keep your hair healthy, hydrated and strong.
2) Grape seed oil is rich in vitamin E and is an excellent hair nourisher. Plays a key role in fighting dandruff and keeping your hair fragrant.
3) Rosemary essential oil contains antioxidant and anti-inflammatory properties to help promote hair growth and prevent premature graying of hair.
Now, mix 2 tbsp + 2 tbsp of sweet almond and grapeseed oil in a bowl. Then add 5 diluted drops of rosemary essential oil. Once the mixture is ready, transfer the serum to a glass bottle. Shake well and coat your hair to seal in moisture.
Serum for damaged hair, the ingredients you need are
1) Avocado oil is known for its essential fatty acids and amino acids. It helps to improve hydration, improve hair texture, protect your hair from sun damage and prevent hair breakage.
2) Vitamin E capsules help reduce hair loss, improve circulation and help you see shiny locks.
3) Rose water is revered for its anti-inflammatory benefits. Helps banish frizz and repair damaged hair.
Now make a concoction with 2 tablespoons of avocado oil and 1 vitamin E capsule and mix it and add 1 cup of rose water. Fill a glass jar with this hair serum. Shake well before application.