Shampoo, conditioner and hair serum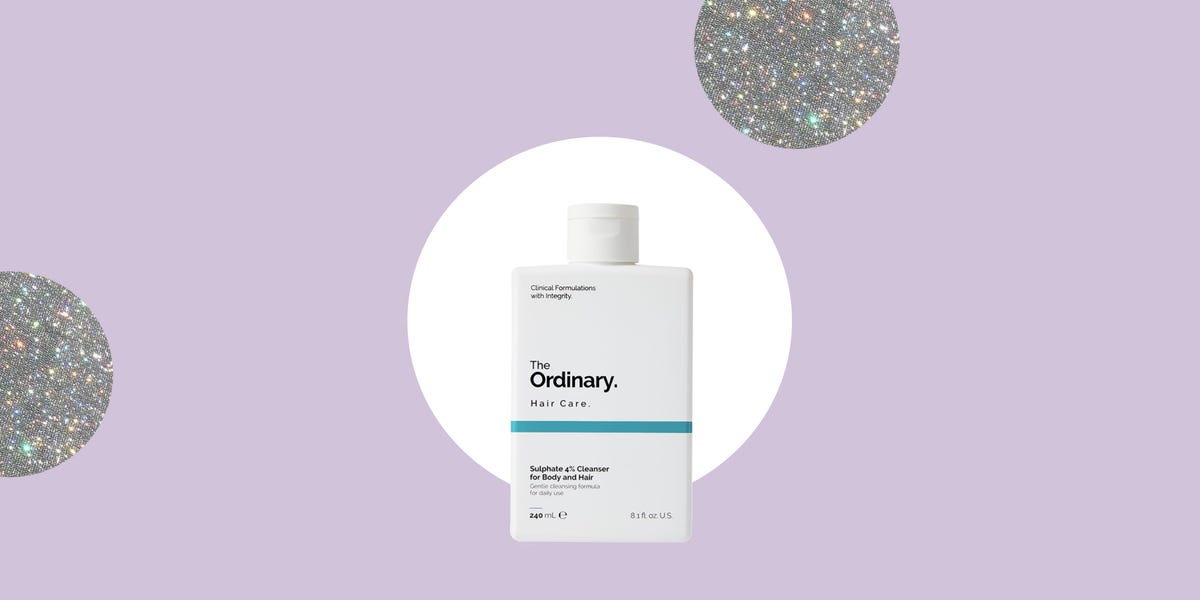 I can honestly say that I don't know anyone who hasn't tried (and loved) at least one of The Ordinary's products. Since its launch in 2016, it has become a staple in every skincare regimen of my friends, beauty fanatics and newbie alike. So I sat down and noticed the brand was growing in the haircare scene (about time). The long-awaited new range, which consists of shampoo, conditioner and scalp treatment serum, will be available from March 8 in the UK.
The Ordinary has always been one to watch. Since breaking into the beauty world, the brand's core mission has been to democratize skincare by creating handbag-friendly products that in fact to work. The brand quickly rose to prominence for its science-based formulas and no-frills approach to skincare that won serious points with the new generation of skin-sensitive customers (that's you guys). who know what they put on their face and how it works. .
From the brand's anti-blemish 2% Salicylic Acid Solution to heavenly 2% Hyaluronic Acid + B5 moisturizer, The Ordinary is pretty much unmatched when it comes to affordable yet targeted skincare. And since your scalp deserves as much love as your face, this new line of hair care comes into its own.
But true The Ordinary fans know this isn't the first time the brand has dabbled in haircare. It was in 2018 that the brand first launched its multi-peptide serum for hair density which saw a revival last year, reaching viral fame and cult status on Tik Tok. Yet, this is the brand's first-ever scalp shampoo, conditioner and serum. If it's something like skincare, you can consider us sold.
We tested The Ordinary's new hair care products to see if they can do as much miracles for our hair as they do for our skin.
Ordinary hair care: Cosmo's verdict
First up, The Ordinary's Sulphate 4% Cleanser for Hair and Body. Now we know what you're thinking. A two-in-one product? We don't use shower gel on our luscious locks, thank you very much. I was thinking the same thing, but listen to me.
As a body wash, the product worked like any body wash. The formula had no scent, which threw me off for a hot second, but fits in with The Ordinary's minimalist approach. It was clinical but effective – an old fashioned bar of soap. To be honest, using the same product on my hair and my body has definitely saved me time in the morning – and that's sure to be a win in anyone's books.
Let's move on to the hair, because that's where the product really shines – figuratively and literally. I have to say I was a little worried when I saw the ingredient list. Recently, sulfates have gotten a bad rap in the beauty world; they are often responsible for excess natural moisture in the hair, which can make it greasy and flaky. As an avid laundress and fan of the bathroom sink hair dye job, I switched to sulfate-free shampoo a while ago to limit the damage to my hair (it's suffered enough already). But it looks like The Ordinary is here to make the case for sulfates in my hair care regimen.
The shampoo only has 4% sulfate concentration, which seemed like Goldilocks' amount to get a good lather without drying out my hair. Since my locks are oilier and I use a lot of styling products (dry shampoo is the main culprit), I tend to be a double cleanse girl. But I quickly discovered that with The Ordinary shampoo, just one cleanse could provide that squeaky clean feeling.
Now onto the 2% Behentrimonium Chloride Conditioner. Just like the shampoo, it didn't smell like anything. Because of the bleach, my ends constantly need hydration, so I often opt for deep conditioning or leave-in products. I was stressed enough when I saw the word "light" on the bottle – frizzy hair day was coming. But I should have known, The Ordinary is what we trust.
It's time to decode the rest of the lingo on the bottle. Behentrimonium chloride is a common ingredient found in many of your favorite hair conditioners that makes your locks soft and shiny. The formula was lightweight and had a gel-cream consistency – completely unlike my other conditioners. I didn't need to worry about frizz because the moisturizing effects of the conditioner were instantaneous. I could already feel the formula working in the shower; my locks felt silky to the touch, especially after letting it sit for a few minutes. Although it was "light", the conditioner did just as well as my heavy products.
The final verdict:

On blow-drying, my hair was seriously cleansed and shiny. And after two weeks of use, the shampoo had done an excellent job of removing any product buildup from the scalp, while the conditioner had moisturized my hair without weighing it down – a common problem with moisturizing formulas. The result was a bouncy explosion reminiscent of 90s icons a la Cindy Crawford.
To be totally honest, I would have loved if the hair care line had more than one scent – ​​I love that just-washed-in smell. But the added fragrances can be super irritating to some scalps, so this hair care line is perfect for someone with more sensitive skin.
As someone who doesn't really have a dry scalp, the serum was a bit redundant on my hair. However, if you are battling very dry skin and flaking on your scalp, this lightweight product would be a great addition to your hair care routine.
My only other issue with the hair care line is that the containers were smaller, only 240ml. But getting supermodel hair and your whole shower routine sorted for under £14 is nothing to sniff at.
This content is created and maintained by a third party, and uploaded to this page to help users provide their email addresses. You may be able to find more information about this and similar content on piano.io