Rezo's Curl Define gel makes my frizzy hair softer than ever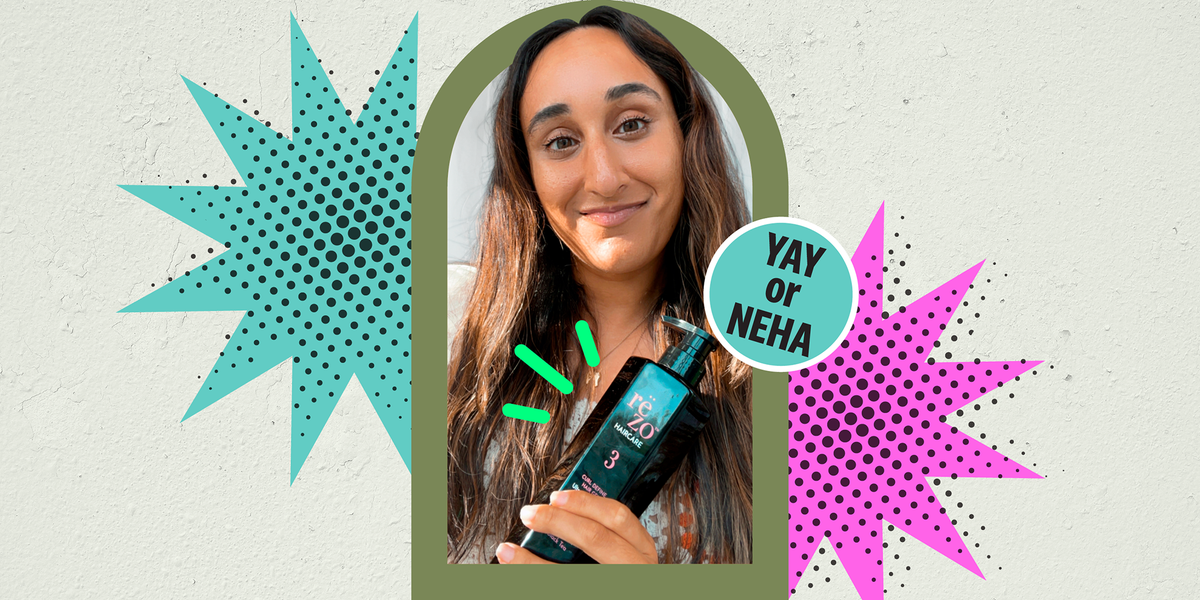 My hair had a 29 year identity crisis – what started out as silky straight streaks as a kid turned into natural beach waves as a teenager then back to straight hair at the start of the around twenty. Now, in my late twenties, I have undefined, semi-wavy, frizzy hair, and my messy locks lack definition and shine. If I'm not going au naturel, the only things that have really given me the definition I'm looking for in my waves are a hair dryer, a straightener or a curling iron – until I tried rëzo Curl Define hair gel (rezohaircare, $36).
Founded by New York-based, Colombian-born master hairstylist and curl expert Nubia RËZO, the plant-based, silicone-free brand aims to celebrate textured hair and rekindle the world's love for curly. But Nubia isn't just building a hair brand. For her, it's much more than that. "It's an amazing time to live and thrive in a Hispanic, female-owned brand!" she says. "My life's purpose and passion is to uplift and empower one another."
Here's why I love this hair gel:
It doesn't make my hair hard or crunchy.
I've tried hair gels and waxes before, and they're either so mild they're ineffective, or they make my hair super hard and crunchy. As someone with frizzy hair, the last thing I want is for a product to freeze my frizz in place.
Infused with castor and olive oil, it makes my hair so much less frizzy and it's so soft I honestly can't help but touch it until my next wash day. In fact, it has such a nice texture that I can even put a pea-sized amount on my dry hair if I want to touch up my look between washes.
It gives definition to my locks.
Using this gel doesn't quite make my hair look the same as when I curl it, but I like how it gives my strands some evenness. While I naturally have random strands of hair that range from straight to shapeless and a bit curly, it gives my hair a naturally wavy look, with each wave mostly the same shape.
It's easy to use.
I just wait until my hair is half dry, then I put half a pump of it in my hair (I even skip my usual leave-in conditioner because it makes my hair so soft!). I will then twirl inch sections of hair around my fingers to create a wave shape. Once my hair is air-dried, I very gently run my fingers for a more natural look.
For anyone with textured, wavy or curly hair, trying rëzo's line of hair care products is a must. For the full experience, I highly recommend getting the full shampoo, conditioner, and gel kit. And, if you ever find yourself in New York – or within driving/public transportation distance, visiting Manhattan-based Nubia Salon for a signature rëzoCut is a must – if you're anything like me, you'll be totally hooked.
This content is created and maintained by a third party, and uploaded to this page to help users provide their email addresses. You may be able to find more information about this and similar content on piano.io