Living Proof Triple Bond Complex Leave-In Hair Treatment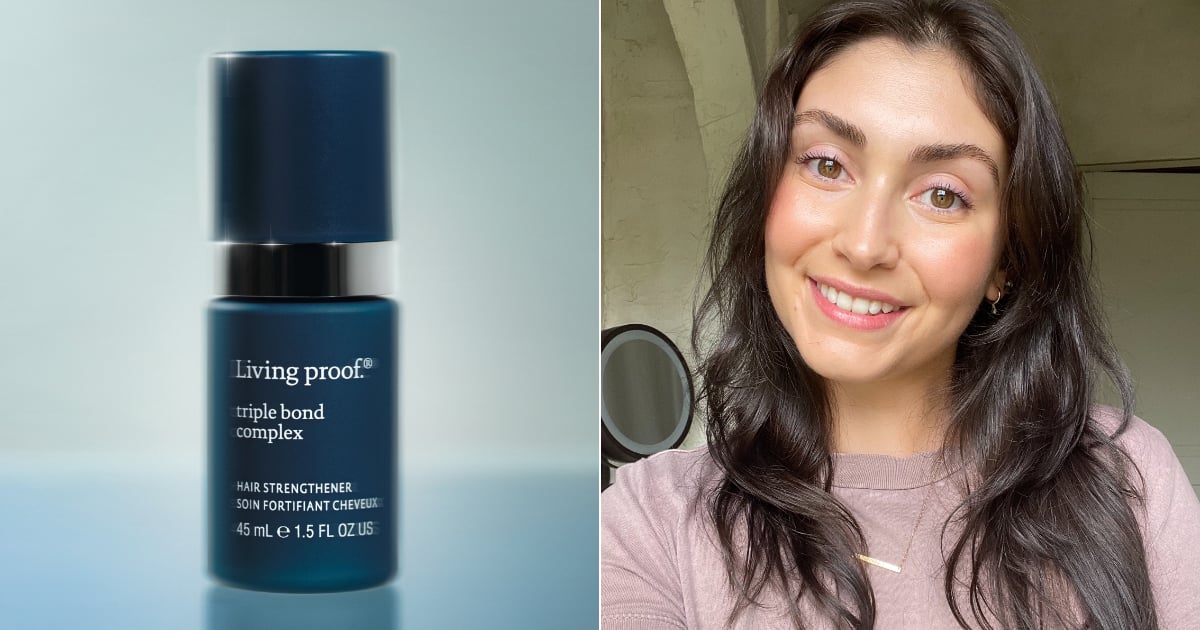 Image source: living proof

Living Proof Triple Bond Complex leave-in hair treatment helps repair your hair structure.
It promises to reduce frizz, add shine, repair split ends, and strengthen.
Our editor tested the leave-in treatment on her wavy hair and shares her results.
I have finally started working on my hair care routine over the past few years. Before that, I pretty much washed it off and let it do its job – I didn't really understand how or when to layer different styling products. Now, though, I cringe at the thought of going without leave-in conditioner and air-dry cream after showering, and I've perfected my method of making my breakout last ( when I do, of course). Something else that I really like? Restorative treatments that not only improve the look of my hair, but the actual structure, like Living Proof Triple Bond Complex Leave-In Hair Treatment ($45).
There are a few peptide or bond repair leave-in treatments on the market right now, and I'm a big fan of most of them. When I heard that Living Proof was launching theirs, I couldn't wait to try it out. As a longtime fan of the brand (I have a stash of Living Proof No Frizz Instant De-Frizzer in my house for emergencies), I knew they'd wow me with the formula – and I was right. .
When you first see a bottle of the Triple Bond Complex leave-in hair treatment, you might think it's quite small, but that's because a small amount of this cream is enough. The technology behind it is pretty cool: it helps rebuild your hair structure with its patent-pending technology by creating a 3D network for the hair follicle. It also contains encapsulated cellular oil to protect against UV and heat damage and a biomimetic emollient blonde to smooth your hair fibers, boosting softness and shine.
It may sound super complicated, but to sum it up: it makes your hair stronger after just one use, repairs split ends, protects against future damage and restores shine. Sounds too good to be true, I know, but after using it for the first time, I can confirm that it does what it promises. To use Living Proof Triple Bond Complex Leave-In Hair Treatment in your hair routine, simply wash and condition your hair as you normally would in the shower. Then on damp hair you comb two pumps all over your head (you can use more if needed but two is enough) and leave for 10 minutes. Once that time is up, you just need to give it a heat stroke with your hair dryer to seal it.
This last step is essential, because the technology is activated by heat. Fans of air-drying (like me), don't worry: it only takes a minute of heat to work, so you can give your head a quick look with a hair dryer, then continue to let your hair dry as you normally would.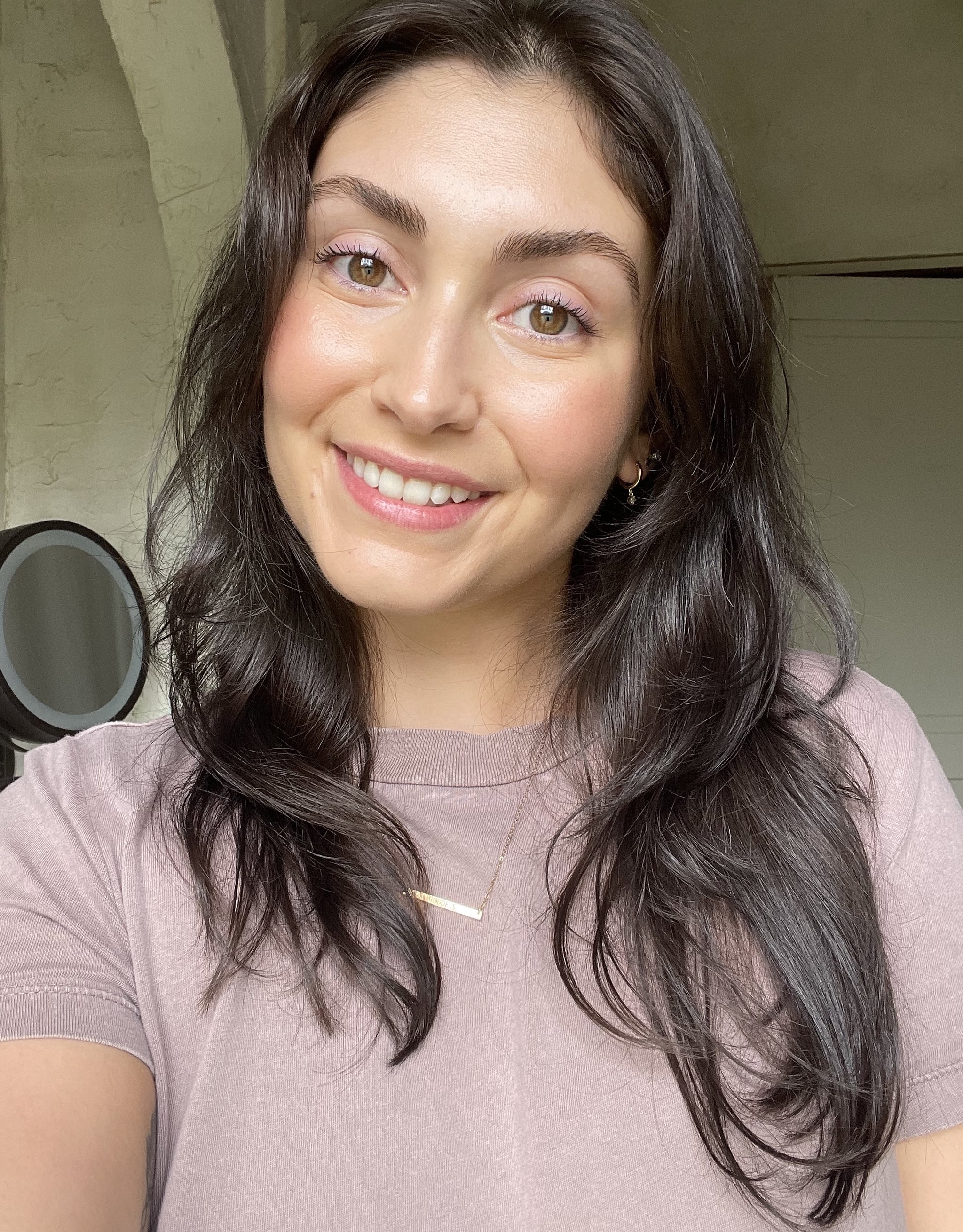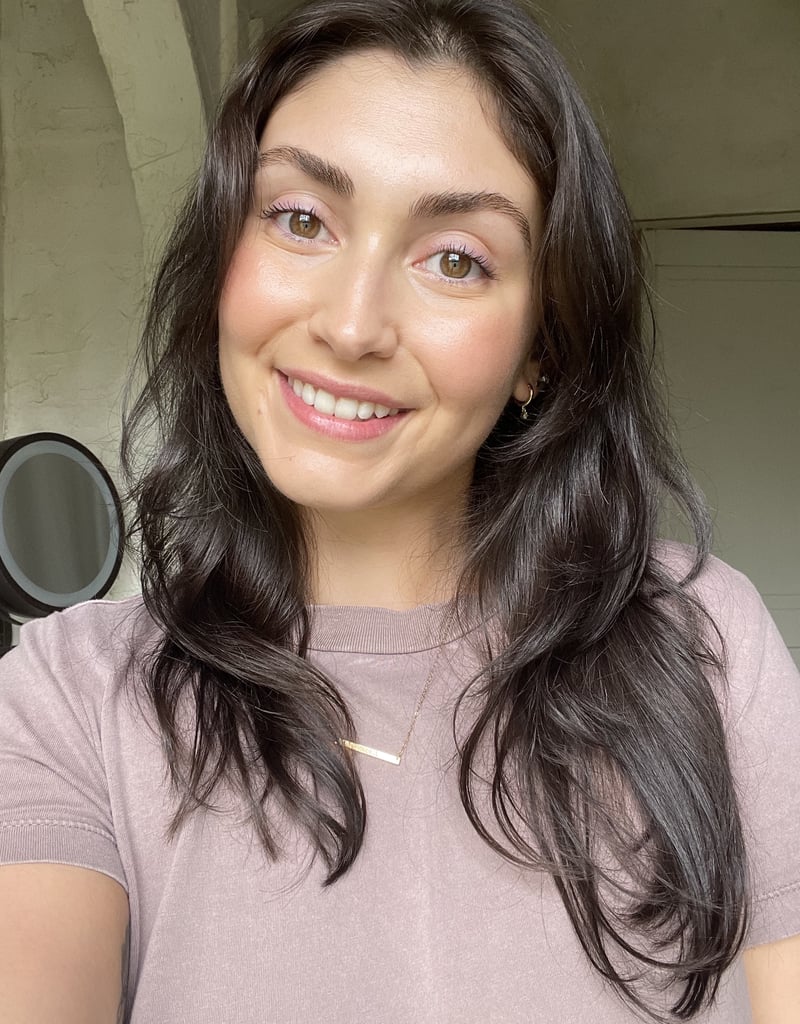 Image source: POPSUGAR Photography / Jessica Harrington
Immediately after applying the Living Proof Triple Bond Complex Leave-In Hair Treatment, it was hard to tell a difference in my hair, but once it was completely dry, it was impossible to miss. My hair was softer than ever before and my ends, which were a bit dry before, were more hydrated. It also looked shinier and smoother because the leave-in treatment sealed my hair cuticle and reduced the frizz I usually see on my waves. This was also after letting my hair air dry overnight.
The results of the Living Proof Triple Bond Complex leave-in hair treatment lasted for days after using it, which is great considering it's designed for weekly application. It can be hard to see a noticeable difference in your hair after using a product just once, but this leave-in treatment really blew my mind.
Evaluation:
Image source: POPSUGAR Photography / Jessica Harrington