Lass Natural launches serum for natural hair.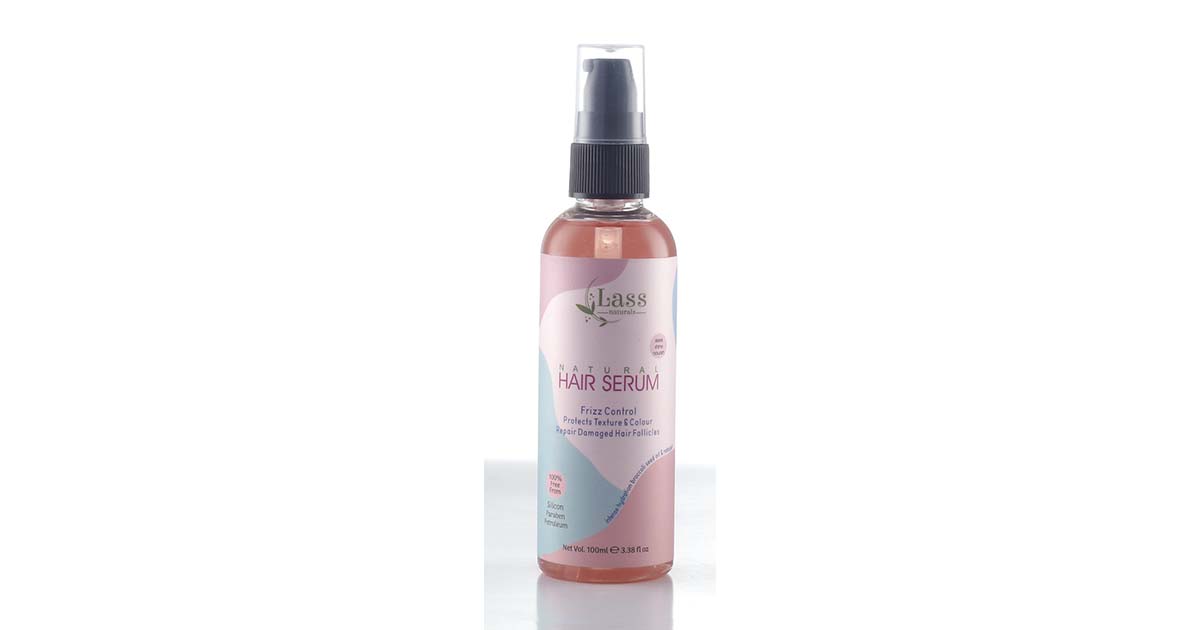 Your hair is your crown, and Lass Naturals' new hair care product is sure to keep it looking shiny and glamorous in minutes. Their latest addition to natural hair care, the Natural Hair Serum, is a lightweight, non-greasy product. It is formulated to reduce frizzy hair while giving your hair a brilliant shine. This serum from Lass Naturals is a quick fix for rough, tangled hair that looks frizzy and dull. Enriched with the healthy benefits of broccoli seed oil, argan oil, baobab and ratanjot, this hair serum gives your hair a 6-in-1 boost of glamorous benefits: frizz control, frizz-smoothing rough ends, humidity protection nourishes dry hair, instant detangling and shine. This hair serum is free from silicones, mineral oils, parabens, petroleum, etc. Additionally, the formula ensures that the serum is paraben and silicone free, making it suitable for all hair types and colored hair.
With a simple to apply process, the latest hair serum from Lass Naturals will have you falling in love with your hair all over again.
Lass Naturals is a global brand that manufactures and markets head-to-toe natural products, including hair, skin and body care. Incorporated in 1975, Ram Lal Inder Lal (P) Ltd. owns the Lass brand, located in Delhi, India, and has all the mandatory legal consents from the Indian government.