How This New At-Home Keratin Treatment Can Tame Your Frizzy Hair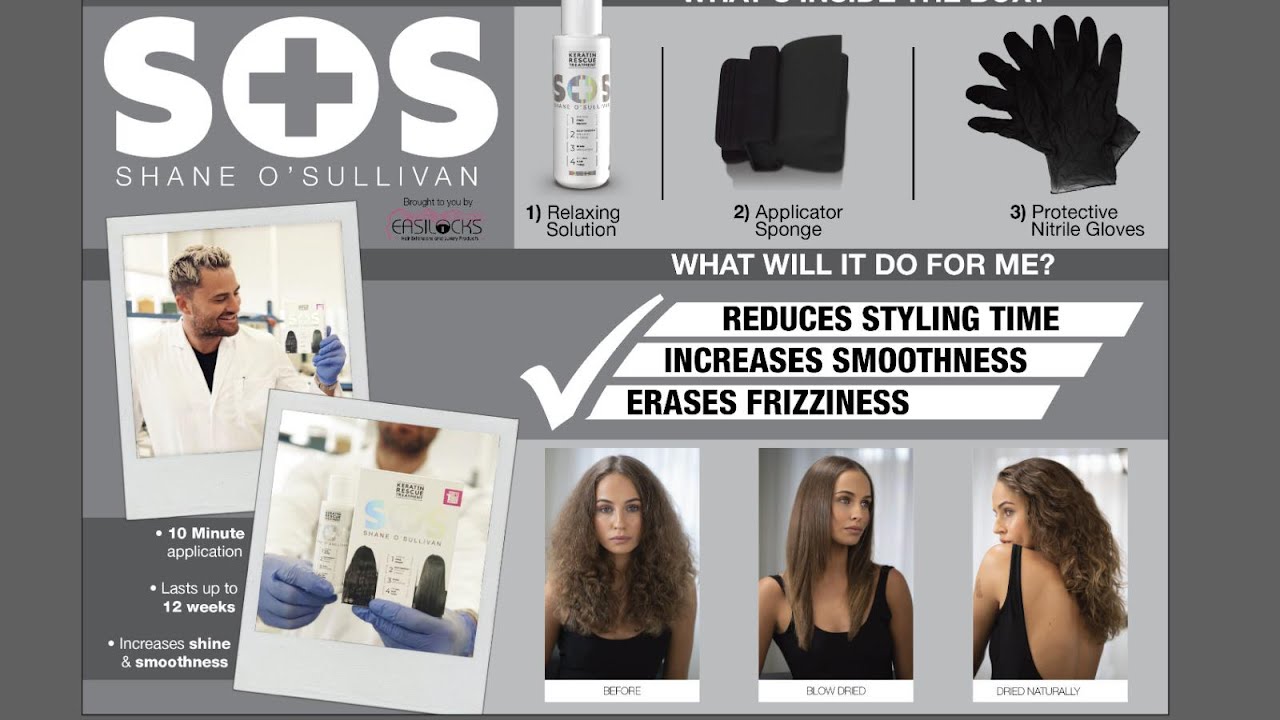 Tired of unruly hair? This new at-home keratin treatment by Easilocks delivers salon-worthy results in just 10 minutes
---
I have kinky hair. It's not right; not curly; just big, untamed and kinky. Someone else?
While I used to rely on in-salon treatments to sort out my wild hair (spending over $150 each time), a new affordable home treatment has just hit the market. Finally, I can have straight hair without spending a fortune.
The first of its kind, this revolutionary keratin treatment allows me to achieve salon-worthy results for a fraction of the price in the comfort of my own home. It's a no-brainer, really.
SOS Keratin Rescue
Developed by Shane O'Sullivan, celebrity hairstylist and CEO of Easilocks, SOS Keratin Rescue is suitable for men and women with frizzy or unmanageable hair.
It's designed to erase extreme fizz from your locks and reduce your overall styling time, with results lasting up to 12 weeks. Our favorite part? It is vegan and cruelty-free.
Not only is SOS Keratin Rescue gentle enough to preserve natural waves and curls, it only takes 10 minutes to rebuild and restore broken bonds, as well as smooth hair cuticles.
My hair is already silky and easier to comb.
How to use
The treatment works when the keratin treatment is applied evenly to damp hair using the sponge applicator provided. You then let the treatment act for 10 minutes.
After the 10 minutes, your hair should be rinsed thoroughly, then blow-dried and styled as usual. It really is that simple.
For more information, follow @easilockshair on Instagram and visit easilocks.com
Photo: Megan McKenna via Easilocks Hair on Instagram
---
Read more: Four Reasons I Switched From Bond-in Hair Extensions to Clip-Ins
Read more: Stranger Things star Millie Bobby Brown is launching her own beauty brand
Read more: The Best of Beauty Podcasts: Worth Listening to