Does your frizzy hair need a serum or a cream?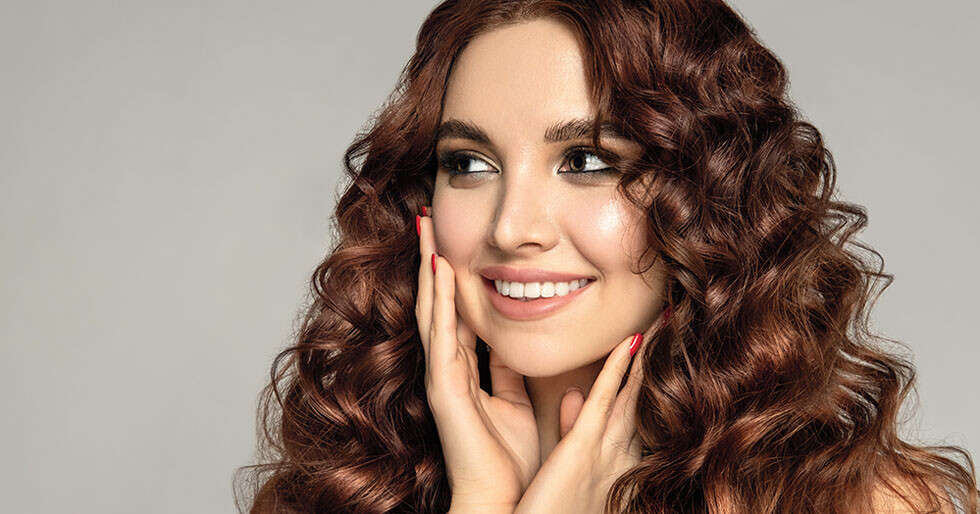 Image: Shutterstock
Hair care has become a way of life for most of us. If you have wavy or curly hair, which is often plagued by frizz, you are probably more invested in hair care than others. For those with super straight and silky hair, applying a serum or leave-in conditioning cream can improve the health of their hair, but it doesn't really lead to drastic changes in the appearance of their hair. mane. The reason silky smooth hair doesn't have one annoying factor: frizz. Unlike silky straight hair, all hair types ranging from light waves and defined waves to mixed curls and tightly coiled curls have the frizz factor in common. If you want to tame that frizz, ask yourself: Does your frizzy hair need an anti-frizz serum or leave-in anti-frizz conditioning cream? Be careful, this decision can make all the difference.
First, you need to identify your hair type. To find out, when your hair is wet, untangle it, then observe the texture of your hair while it's still wet. If your hair has noodle-like waves and curls, your hair is curly, and if your hair has a loose, wavy texture, it is wavy. Also, watch your hair as it dries (don't comb it while it's dry). On dry hair, you will be able to correctly identify whether your hair falls into the wavy or curly category or both. Yes, there are hair types whose texture includes a mixture of waves and curls.
Image: Shutterstock

For wavy hair ranging from light S-shaped waves to voluminous defined waves, it is important to use a serum. A heat protectant serum or lightweight oil is perfect for taming frizz in your hair texture. Avoid styling creams or leave-in conditioners for these hair types, as they will only wear down your hair and make it greasy or limp.
Image: Shutterstock
For curly hair, ranging from soft curls to kinky coiled curls, a curl cream is super important. A cream hair care product will give your locks the weight and definition they need to maintain their frizzy shape without the frizz. It is important to scrunch the cream only when the hair is still wet.

Image: Shutterstock
If you have combination textured hair, a combination of serum and cream is ideal. First work the serum from the top of the roots to the tips. Next, take a dollop of curl cream and mix it with a few drops of serum. Also apply this mixture to wet hair. Always dry curly hair with a diffuser or tie it up in a pineapple bun and let it air dry.
Also Read: Curly Hairstyle Step You Should Never Miss